Complex Trauma Trained Certification
Designed for the working Professional
Our unique programs provide learners with cutting edge content, a flexible learning environment, and meaningful support that will advance careers, build businesses and enrich lives.

Welcome to the world's first experiential qualification for effectively working with Complex Ptsd in Adults.


Become a Certified Complex Trauma Coach


Our Complex Trauma Certified Recovery Coach (CTCRC) course combines the latest research from neuroscience and psychology,
with an experiential syllabus based on lived experience of CPtsd.
Elevate your Knowledge
Gain the skills and confidence to work with people experiencing CPtsd, meaning less referral outs needed for complex trauma clients.
Become Innovative

Learn our innovative "side door" approach that provides rapid results, even for individuals who've been in therapy for years and made little progress

Mutual Benefits
Helps with your own healing from childhood developmental trauma, so you can stay well while helping clients and growing your business

Material you'll love
In-depth training in the use of a comprehensive system to provide authentic, time and cost effective recovery for adults experiencing complex trauma

Set and achieve goals
Free professional Supervision to help you set and achieve your study goals, your business goals and creating innovative materials for your individual client needs.
Professional Accreditation
Provides you with a globally recognised qualification accredited by the International Association of Trauma Recovery Coaching (IAOTRC) enabling you to work online globally with clients from diverse backgrounds.
Watch our founder, Linda Meredith, explain the difference between a trauma trained coach
and a trauma informed practitioner.
Our eClasses are the best choice for CPtsd Recovery
Because the CTRCC course is made by coaches, for coaches—we understand the practical challenges of running an online coaching business.
If you've ever struggled with things like…


Business Basics
Understanding the basics of setting up an online coaching business

Client Sessions
Being unsure how to successfully plan sessions with clients, including intake, assessment, maintenance and closing

Diversifying
Wondering how to diversify your service offerings, through things like teaching, digital products, speaking, membership groups and online courses

Efficiency & Effectiveness
Spending huge amounts of time (and money) on sourcing and developing homework exercises and worksheets for clients
Social Media
Not knowing the best ways to market your services, attract new clients and show up on social media

Online Promotion
Enhance your business promotion by taking advantage of a variety of free promotion opportunities provided when studying the certification.
Informed by the Latest in Neuroscience
Science is increasingly showing that childhood developmental trauma impacts the brain on a neurobiological level. Therefore, to efficiently and effectively help clients recover from complex trauma, it's essential to have a collection of evidence-based tools, informed by neuroscience.
In the certification course, you will gain a clear understanding of how trauma affects the brain and the body.Plus, we'll cover practical techniques for working with the neurological impacts of CPtsd.
This knowledge and skills will allow you to support clients to achieve healing and recovery beyond what is available through traditional talk therapy—often in a much shorter space of time.
Attachment Issues
Emotional Dysregulation
Intergenerational Trauma
Trauma and the Brain
Identity Disruption
Interpersonal Neurobiology
Developing Healthy Relationships
Trauma and the Body
Sexual Abuse Recovery
Transforming Self-Criticism
Parenting with CPtsd
Mother/Father wound
Specific Areas of the brain impacted by Cptsd
Anxiety, Depression through the cptsd lens
Boundaries
and so much more
Professional Coaching Materials

A full collection of eBooks, worksheets, infographics and educational materials to use with clients
Expert Mentoring

Weekly supervision/study session with world renowned complex trauma coach, Linda Meredith
Discounted Membership

50% discounted access to the Thriver Professional Resource Library, with even more on-demand courses and coaching materials—at no additional cost!
Business Tools & Templates

Extra modules with business tools, coaching tools and visual templates to use on social media and on your website
Directory Listing

Priority referrals and free listing on the Healing from Complex PTSD CPtsd Coach Directory
Income Increasing Opportunities

Take advantage of opportunities to diversify your service offerings and income streams, by being part of a network or successful and experienced coaches
Develop your
professional skills
Boost your confidence, master the field, become a certified complex trauma coach. Learn more below.
Certification = 78 CEU's
Core Units must equal 48 CEU's
Elective Units must equal 30 CEU's

All Core and Elective units can be used for individual CEU's

Core Units List
8. Intergenerational Trauma

9.Trauma and Spiritual Abuse
Elective Units List
Trauma & Anxiety Recovery

Intergenerational Narcissism

Trauma and Sexual Abuse Recovery

Trauma and Emotional Abuse

Trauma and the Inner Critic

Trauma and Shame Recovery
Check out our Catalogue
Core Units are currently being written & uploaded. Elective Units will be written and uploaded shortly. Study and pay for only one unit, either Core or Elective, at a time. Each Core Unit & Elective Unit are a complete course within themselves with each containing 6 modules.
\Learnworlds\Codeneurons\Pages\ZoneRenderers\CourseCards
"The courses are designed to provide you with the skills necessary to become a professional complex trauma coach. They will provide you with an in-depth understanding of the latest research and we will help you to formulate your own unique path to success"
Linda Meredith
Plan your certification
We will provide you with the tools and knowledge to continue on your own. We will also help you navigate the maze of the modern business world and provide you with the answers you are looking for. We will help you find the answers to your questions, no matter how complicated they may seem. We provide free weekly supervision inside the certification.
Real Skills

Quality Training

User Centered
Flexible hours
Our online learning platform gives you the flexibility to complete classes at your own pace, on your own schedule.
Training materials
Our training materials have been specifically designed to be engaging and informative. Our courses are easy to follow, and are broken down into digestible units, which contain a mix of text, images, and videos.
We don't just train you to pass a course, we train you to help people
There is no shortcut to knowledge. To be able to effectively help your customers, you need to constantly build your skills and expertise. Our courses are a launching point for a future of helping, and we can't wait to see what you accomplish.
Some feedback from our students
We are dedicated to empowering you with knowledge, skills, and confidence to provide immediate answers to your clients.
"Interesting courses"
The course was the right mix of technical and non-technical elements. The course was also interesting, as I learned a lot about complex trauma and how this would apply for individual clients in the real world. Linda Meredith did a good job of communicating and making it easier to work with my clients with CPtsd.
"I improved my knowledge"
The course taught me in a very friendly and engaging way. The course material was really helpful in preparing my skills and knowledge needed in the real world. It was well structured and the content was interesting and relevant. The materials were excellent, the mentoring approach was excellent and the free supervision helped me get my business off the ground.
"Easy to understand"
The courses are taught by Linda Meredith who is highly experienced and knowledgeable. Linda clearly understands the importance of working with clients with complex trauma and takes the time to ensure you understand the information in a way that is easy to grasp and use with clients.
Online learning portal inclusions
Professional Education on Complex Ptsd and how to work authentically with clients and meet their individual recovery needs.

Videos & course Materials available 24/7 for every Unit

Practical Neuroscience education for effective healing of the brain, body, soul & spirit

Professional resources to use with clients for assessments and client psychoeducation, neuroeducation and more

Weekly homework books for clients, social media posts and resources for Coaches

Canva Templates for ongoing use in your business to help connect you with clients

24/7 access where you can communicate inside the course with Linda at your convenience.
Who can take this course?
The course is open to All Professionals, Practitioners, Trauma Coaches, and other Mental Health professionals working with Clients who have experienced Childhood Developmental Trauma seeking to become complex trauma trained
What does Certification include?
For each Unit -
Watch the video or read the transcript.
Apply your knowledge through the set homework.
Complete your Unit Portfolio and email to Linda
How will I remember all the information from each unit?
You don't have to.Because of the legacy nature of the course, you will have permanent access to each unit you purchase to revisit whenever you need. This includes videos, slides, transcripts, workbooks and any other included content. Because of the individual nature of complex trauma recovery, many coaches find it useful to do a refresher on particular topics as they're working through them with clients.
Who can gain Certification?
Certification is available to all Professionals, Practitioners, Trauma Coaches and other Mental Health Professionals working with Complex Trauma clients.
Where does the course take place?
All Unit information is online on this platform. You can access this 24/7 globally at your convenience. Test links are available in the course work, as are the templates.
Who is the Certification through?
The Certification is through the ICTA - International Complex Trauma Association. We have accreditation through the IAOTRC and will have accreditation through a number of complex trauma specific bodies.
How long can I take to complete Certification?
Currently there is no time limit due to the lived experience nature of the certification.
Can I use the Certification Globally?
Yes, certification can be used to work with clients globally.
How much time does each Unit Involve?
Videos within each unit are broken up into time manageable intervals. Total time for videos will be no more than 6 hours. Homework is topic specific self reflection daily or topic specific work for working with client needs. Both will make up part of your portfolio. Homework will be no more than an hour a week.
Are we helping clients process trauma as I understand we have to be registered to do this?
No, we do not help clients process trauma memories. We work with clients in the here and now to transform their trauma in many different ways.
There are no set class times. You have access to all the material to fit it into your own time schedule.
Are there worksheets for clients included?
Yes, every unit has a variety of worksheets for clients to choose from, as every client has individual needs.
Is the Complex Trauma Trained Certification a Degree?
No.Healing from Complex Ptsd and the International Complex Trauma Association are not affiliated with any Universities and do not provide degree level qualifications. Coaching has the ability to meet the needs of individual clients with flexibility and effectiveness in a shorter time frame.
Get a daily dose of motivation, straight to your email.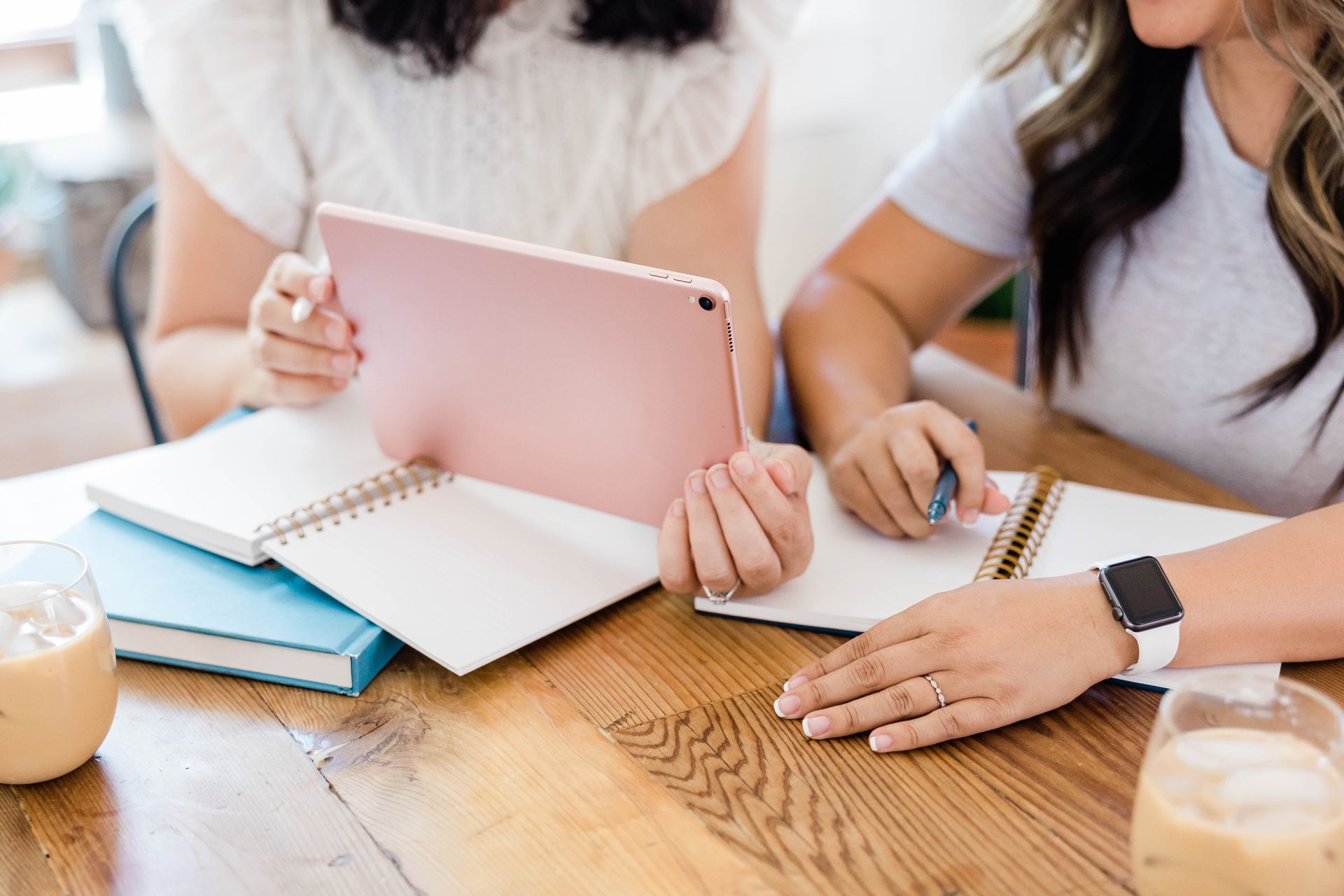 Subscribe now
Get exclusive news
Created with